Rise of the Spirit Animals Exhibition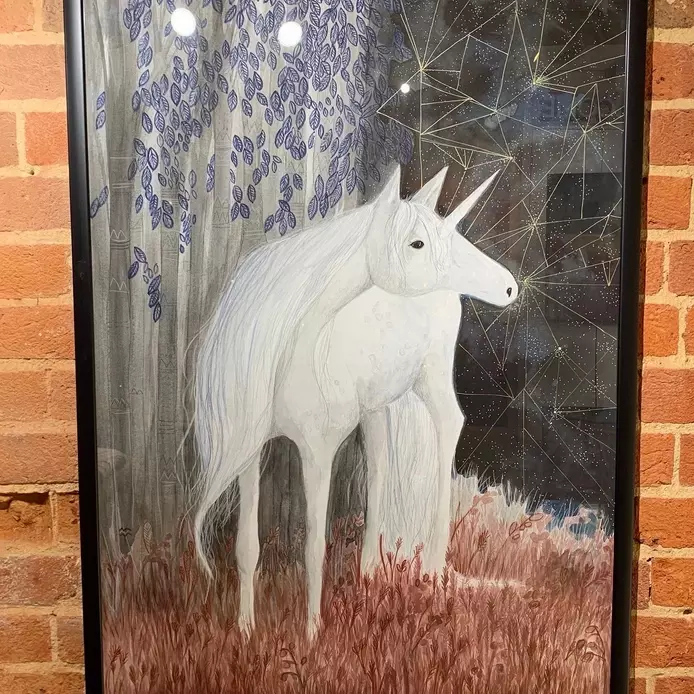 Hi!
I just wanted to say (a bit of a belated) thank you to those of you who came along to my exhibition at Walford Mill back in October. It was wonderful to meet so many people, chat about my work, see my pictures all up together, and spend some time at the Mill with the wonderful other artists who are residents there.
The prints of the 'Spirit Animals' are now available to buy, and make lovely gifts, click here to see them all.
I also have some of the original paintings still available, including this unicorn, the bear, the hares, the snow tiger, the whale and the black wolf, if you'd like details about prices , please email me sarah@sarahlovellart.co.uk
Thanks for reading. Bye for now x